What is iOS?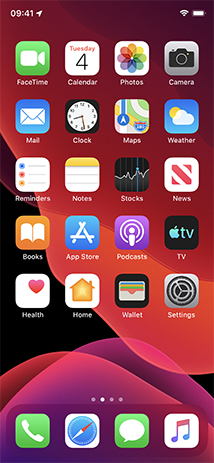 iOS stands for iPhone OS. Just like macOS, iOS is based on Darwin, which is based from FreeBSD.
iOS is heavily directed to multimedia and games. For this, iOS has four abstraction layers — Core OS, Core Services, Media and Cocoa Touch.
Installing iOS:
There is no OS installation that a user can perform. At the same time, all updates for OS and apps are pushed by Apple, but authorized by the user. Note that iOS 6 on iPhone and iPod is fairly buggy. The update drains the unit's battery in a matter of an hour or so. If you are running iOS 5, there is nothing more you can do as there is no iOS 7 update for iPhone and iPod. This does not seem to be a problem in iPad, which seems to run iOS 7 smoothly.
At the same time, all apps are installed from Apple's App Store. This means that no vendor can distribute any software without Apple checking it first for malware and/or performance — a fairly costly process, about $800 for a developer's license (last time I checked).
Aside from downloading files from the internet or from a service like Dropbox to an iPod, iPhone or iPad, there is no access to the device storage other than using the iTunes, with which you can merely transfer multimedia including books to and from the device.
As in the case of Android and probably any other OS, there are ways of rooting iPod, iPhone and iPad. Note that the latter might be considered illegal even if you own the device.